Winter Cocktail Special
For Only $65 per person, And Savings Of More Than 20%!*
Quote: Winter Special / Click here to download this offer as a single-page PDF
Your Birthday, your Engagement, your Work Party, or the Celebration you had in mind at an awarded Venue and at a great price!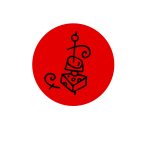 Offer valid only for bookings held by 30 September 2018
Package Deal includes:
2-hour Cocktail Food package (7 hot and 6 cold canapés)
4-hour Standard Beverage Package, including Beer, Wine, Sparkling Wine, Soft Drinks and Orange Juice
Exclusive private use of your room with floor to ceiling panoramic views of the surrounding gardens
In-house background music
Private Waiting Staff
Up to 80 car parks (subject to availability); avoid the hassle of trying to find a car park in the city
Access to our awarded Event Coordinator for assistance in organising your event, every step of the way
Optiona to hire additional services, such as speakers, ceiling decorations etc at discounted rates (if needed)
Lectern and Microphone for Speeches
PLUS Complimentary use of Data Projector and Screen
PLUS Complimentary Room Hire
PLUS Complimentary upgrade to Cocktail Round Tables
PLUS Complimentary fairy lights inside the perimeter of the room
PLUS 1 Complimentary Dessert Canapé
PLUS Complimentary Moscato
Choose to take advantage of the package above, or use our "event-design" service to suit your exact requirements for a cocktail or a sit-down dinner! Want to see what more we can offer? Contact us with your event's requirements or call us at (08) 8212 7444.
* Conditions apply: Minimum required spends apply based on your preferred dates. Offer is subject to date availability. Further discounts may apply based on your preferred dates. New bookings only. This offer cannot be used in conjunction with any other offer. All other Standard Booking Conditions apply.